Victor Emanuel Rodemer


General Information
Gender:
Male
Age:
50 - 60
Eye Color:
Brown
Height:
1,80 m
Family & Friends
Relationships:
Daphne (crush)
Pet(s):
Corvus
Other Information
Interests:
Taxidermy
Series Information
First appearance:
Das Haus Anubis Staffel 1 Folge 1
Portrayer:
Kai Helm
Other Versions:
Victor Emanuel Rodenmaar Jr. (Dutch)
Victor Rodenmaar Jr. (American)
Victor Emanuel Rodemer is the head of Haus Anubis. He also has a stuffed bird named Corvus, which he talks to. He is the German version of Victor. He is portrayed by Kai Helm.
History
Apparently he has an elixir of life, what we find out later. In the basement he brews it together. For this he should have stuffed a cat. He is a member of the Brotherhood of Anubis. He often makes calls to the headmaster Mr. Altrichter, head of the brotherhood is. Victor is cold hearted and insensitive. He lays great emphasis on punctuality and order. According Luzys statement after she is a member of the club of old pasture, Victor will have something to do with the disappearance of Luzys Linn's best friend. Victor Emanuel Rodemer is the caretaker of the house Anubis.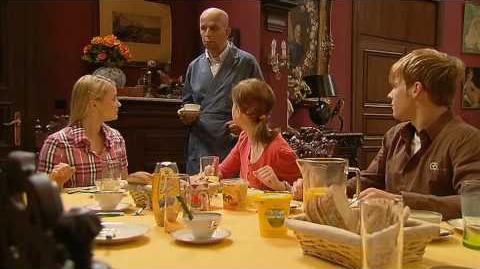 Relationship with the students
Among the young Victor's quite rude to the residents, even though he treats most people as well, there are exceptions like Daphne. He respects precisely that the house rules are followed, and constantly threatened with excessive penalties. He says some of Delia, standing around in the morning in front of the bathroom. "Delia - if you are not in five minutes sitting at the table, you do the dishes alone," At night when the bed rest begins, he drops actually a pin to determine whether he can hear the noise.
Trivia
His English counterpart is Victor Rodenmaar Jr.
His Dutch counterpart is Victor Emanuel Rodenmaar Jr.
He speaks with an unusually deep voice
Victor is a member of the Brotherhood of Anubis
He was in love with Daphne
Victor seems to have very good eyes, what we learn in episode 219. He discovered there the dirt of mice, which is at most as large as a fingernail.
In the first two seasons, Victor is against the children and the Grail, but in Season 3, he changed the children a positive attitude towards helping and protecting them from his father.
Ad blocker interference detected!
Wikia is a free-to-use site that makes money from advertising. We have a modified experience for viewers using ad blockers

Wikia is not accessible if you've made further modifications. Remove the custom ad blocker rule(s) and the page will load as expected.