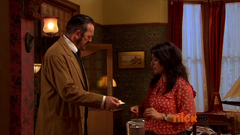 Warning: Some fanfictions may contain sexual content. Read at your own risk.
Innocent by dancingonathinline - Summary: "Well?" I ask expectantly. He sighs. "Why did you make me listen to this?" He asks quietly. "Because I thought you of all people could connect to it" Rated T; Finished.
Painfully Loving You by Bradkely - Summary: Trutor Rated T; Finished.
Ad blocker interference detected!
Wikia is a free-to-use site that makes money from advertising. We have a modified experience for viewers using ad blockers

Wikia is not accessible if you've made further modifications. Remove the custom ad blocker rule(s) and the page will load as expected.