Main Article: Pason
Other Media Pages: Gallery, Videos
Leader: Sibuna Forever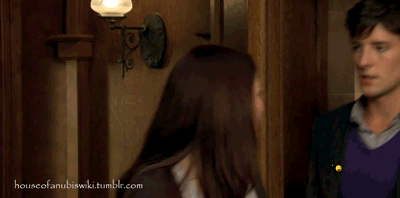 Rules
Do not bash anybody else's opinion. Respect their point of view.
Don't ship war.
You can only put your signature once.
Don't delete anything that isn't yours.
Most of all, be proud of your ship!
Summary
On January 1st, 2011, a show called House of Anubis premiered on Nickelodeon. Nina Martin, a girl from America, arrives in England to attend a boarding school on a scholarship. But when Nina arrives, Joy Mercer, one of the students, mysteriously disappears, and the teachers clear all the evidence that she was ever there. Patricia Williamson, Joy's best friend, thinks Nina has something to do with Joy's disappearance and is determined to get it out of her, and find Joy. Jason Winkler, the new teacher at the school, goes to Patricia to help her find out what happens with Joy, and this is where their friendship begins.
The Key Players
Patricia is a resident of Anubis House. When her best friend, Joy Mercer, disappears and a new girl in her place, Patricia is determined to find out what happened, resulting with her being hostile to Nina. She also gets mad at some of her friends for becoming Nina's friend, although Fabian tells her Patricia's bad attitude is the reason they became friends with Nina. Patricia and Nina eventually became friends, and she joins Nina, Amber , and Fabian's club called Sibuna. She helps solve the mystery of the Cup of Ankh . When she returns in Season 2, Patricia is very happy that Joy is back at Anubis House. Patricia gets involved in the new mystery, to find the Mask of Anubis. She also gets in a relationship with the new student, Eddie Miller. Sibuna finds the Mask of Anubis at the end of Season 2. In Season 3, Patricia returns and reveals that she split up with Eddie. She then becomes jealous of him and KT spending lots of time together. She is involved with Sibuna, which now is without Nina and with Joy, and they will have to stop a great evil from reawakening. Patricia is portrayed by Jade Ramsey.
Jason was the new teacher at the school in Season 1, and he was replacing the old history teacher, and teaching drama. At first, he helps Patricia look for Joy, and he finds her phone and the old school picture. But then, he turned to the dark side, and joined the Secret Society because he had a life threatening disease, and it was his only chance of survival. He was the only one who believed Patricia about Joy's disappearance. Despite him switching sides, Mr. Winkler is not evil, and he is quite caring towards the students. In the Season 1 finale, he tries his best to get Victor to help the kids, who were being help captive by Rufus Zeno in his classroom. Unfortunately, the teachers ignore him, and Jason seems to be isolated from the group. Because the Secret Society failed and he didn't get immortality from the Cup of Ankh, he most likely died from his illness, which is why he probably doesn't appear in Season 2. Jason is portrayed by Jack Donnelly. 
Pason Fans

If you add your name to the list, be sure to add the Pason Society userbox to your page!
Pason Userboxes
{{Pasonshipper}}
{{PasonSociety}}

| | |
| --- | --- |
| | This user is a member of The Pason Society! |

{{PasonFriendship}}

| | |
| --- | --- |
| | This user likes the Pason friendship! |

{{PasonCanon}}

| | |
| --- | --- |
| | This user believes that Pason could be just as canon as Peddie! |

{{PasonOTP}}

| | |
| --- | --- |
| | This user's OTP is and will always be Pason! |

{{ShipPason}}

| | |
| --- | --- |
| | This user is keeping calm and shipping Pason! |

{{PasonFriendshipForever}}

| | |
| --- | --- |
| | This user will always like the Pason friendship! |

{{Pason Forever}}

| | |
| --- | --- |
| | This user will always ship Pason! |

{{TeamPason}}
Pason Fan Art
♫Pason Songs♫
Safe and Sound by Taylor Swift ★
Fix You by Coldplay ★
Somebody That I Used to Know by Gotye ★
Bleeding Love by Leona Lewis ★
A Thousand Years by Christina Perri ★
Don't Stand So Close to Me by The Police/Glee Cast ★★
Catch Me by Demi Lovato ★
Take a Bow by Rihanna/Glee Cast ★ ★
Pason Quotes